G Tom Mac's Shameless Plug
Audio clip: Adobe Flash Player (version 9 or above) is required to play this audio clip. Download the latest version here. You also need to have JavaScript enabled in your browser.
Download Episode (Right-Click Save As)
This episode features an interview with iconic artist G TOM MAC!
G Tom Mac's Shameless Links:
G Tom Mac – http://www.gtommac.com
G Tom Mac (Myspace) – http://www.myspace.com/gtommac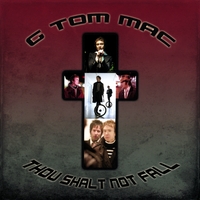 Cry Little Sister CaveClub video

Shameless Bit:
Audio clip: Adobe Flash Player (version 9 or above) is required to play this audio clip. Download the latest version here. You also need to have JavaScript enabled in your browser.
Contest:

Send the phrase "100 Moths" by August 15th, 2008 to mothpod@gmail.com for your chance to win one of two Mothpod prize packs! Prize packs include an Official Mothpod T-Shirt, Lost Boys: The Tribe DVD, Strangers in Wonderland So Much More Single/CD, and a Sheri Miller or Finespun T-Shirt. Winners will be randomly drawn on Mothpod Episode 102.
This Program is a Mothpod Production
Contact:
Email – mothpod@gmail.com
Voicemail – +1 (317) 644-6087
Subscribe: